Who do we supply?
Although our typical customers include roof installers and contractors, we aim to serve anyone looking to use metal sheets or coils for their projects; from residential to commercial.
Contact us today to find out how exactly we can help you
What do we supply?
At Coastal Metal, our goal is to supply our clients with every single metal roof need. Using State-of-the-art roll forming technology, we produce a variety of metal panel systems, in any color available in the market, precisely cut to your custom dimensions.

Carefully sourcing our products from top manufacturers all around the globe, we strive to have the best materials available, ensuring your project not only looks amazing, but stands the test of time. Give us a call to see if we have your specific product available for pick-up or delivery right now!
Where do we supply?
Although our headquarters are based in South Florida, Coastal Metal regularly supplies clients from Northern & Central Florida, all the way down to Key West. We offer services at your convenience; whether you pick-up products from our showroom in Doral or request an on-site delivery. 
If your project is in another state, the Caribbean islands, or Latin America, we can prepare and package your roof for safe delivery.
Why metal roofs?
The roofing standard in South Florida is unique to the rest of the United States due to our tropical climate and the constant threat of hurricanes. Metal has quickly become a popular choice due to its longevity, aesthetic, and ability to withstand natural disasters when compared to tile, concrete, and asphalt shingles.
Who are we?
Founded in 2018, Coastal Metal fabricates high-quality metal roofing products and supplies accessories for metal roofing systems. We pride ourselves in hiring a young team of crafters who are naturally adept at using the latest technology for metal manufacturing.
Our team leaders have worked in Florida's roofing industry for over 30 years and utilize their experience to offer the team guidance. We have gladly supplied clients for hundreds of projects, and are growing exponentially!
Prior to entering the metal fabrication industry, our leaders successfully operated a roofing business for over 30 years. With hands-on experience installing thousands of roofs all around the Greater Miami area and the Florida Keys, they noticed a lack of consistent quality from metal suppliers.
With this in mind, our founders decided to open Coastal Metal with the vision of having the highest-quality metal products and offering a one-stop-shop for ALL your metal roofing accessories.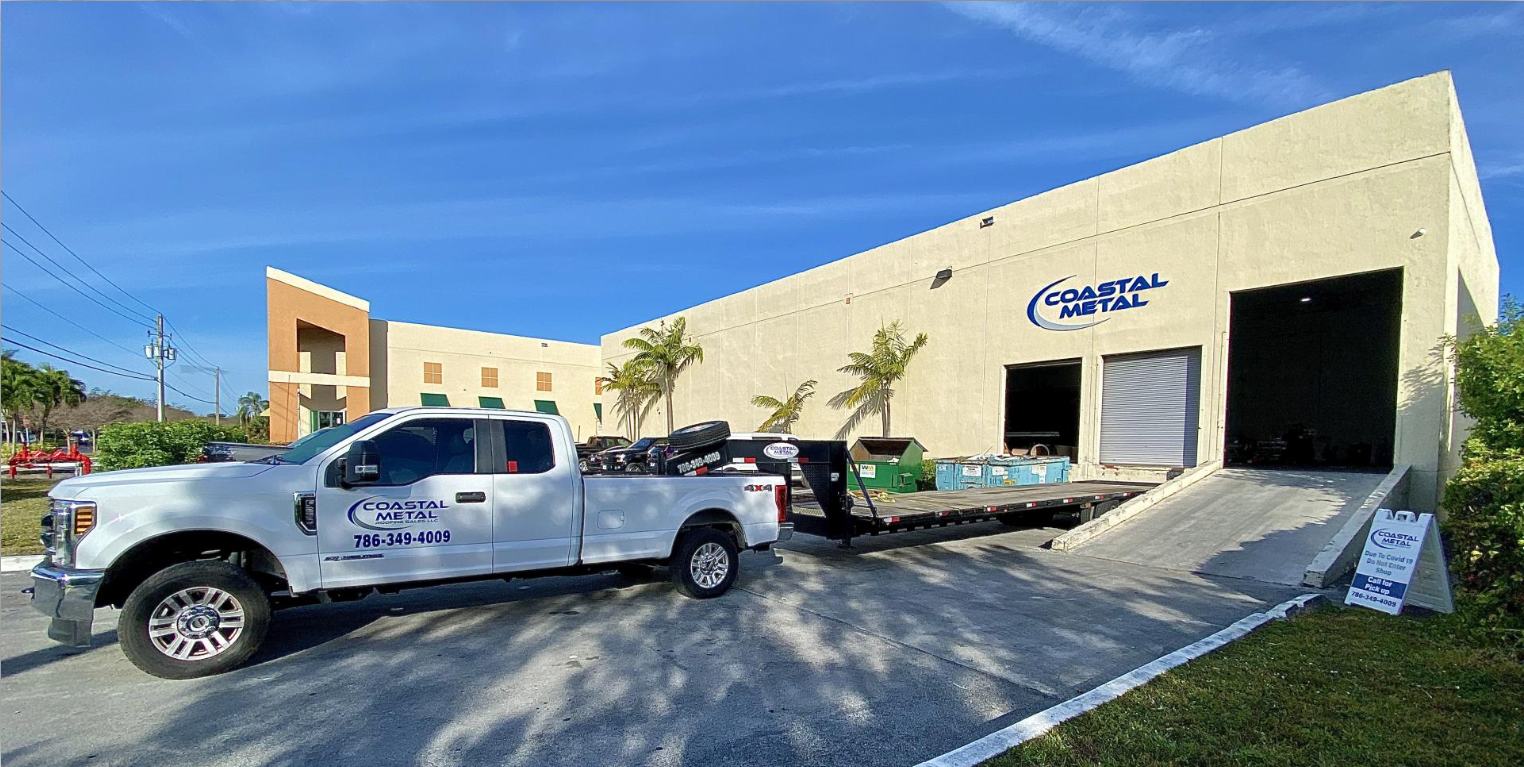 Learn more about our Services